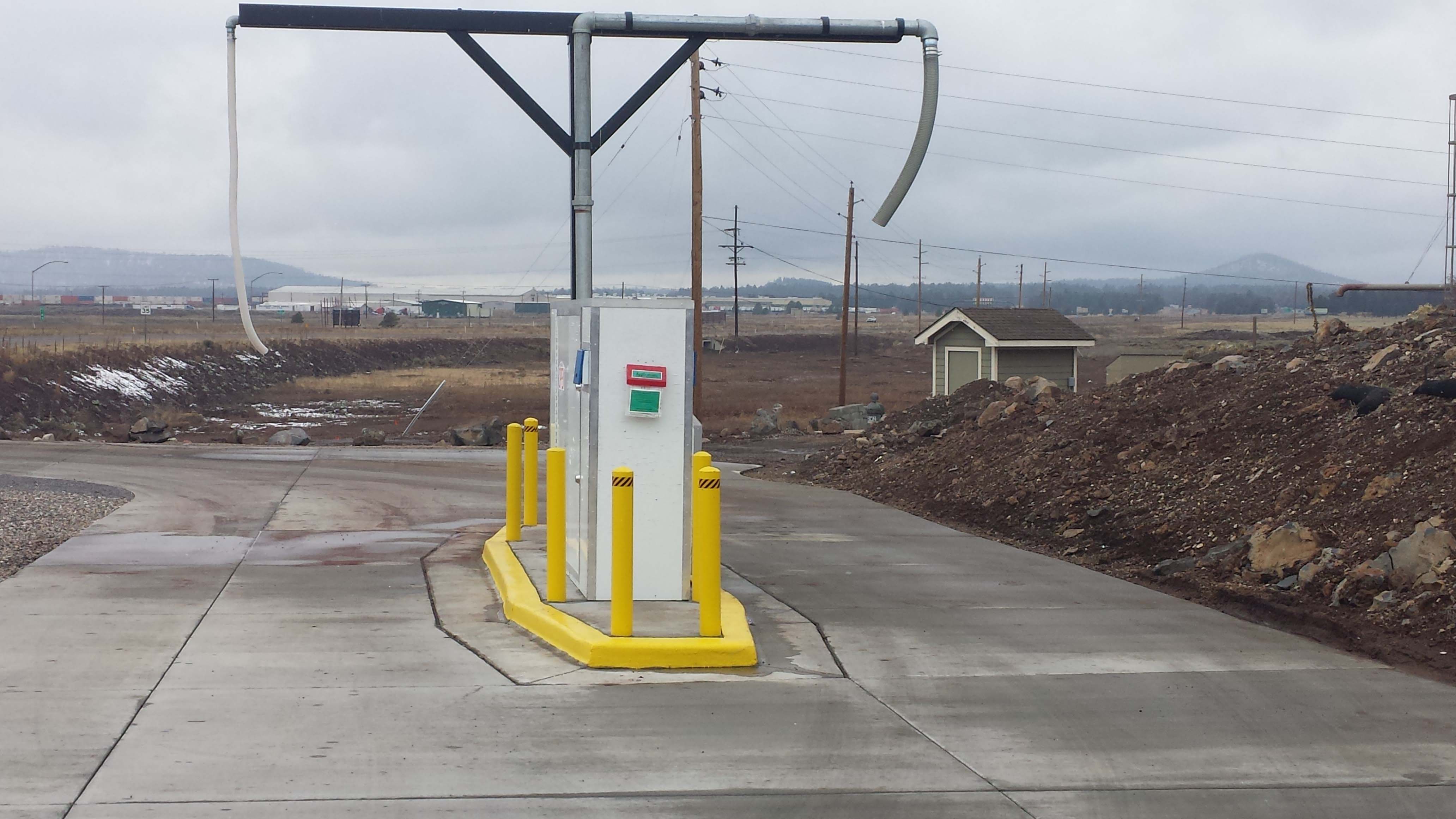 Welcome to AquaFlow Int'l, Inc. We specialize in water payment systems that help our customers get paid for their bulk water sales. We manufacture the AquaTrack™ System, AquaFlow II™ System, AquaVendor™ System and the QuarterMaster™ System. These systems allow us to offer our customers a choice of payment solutions to meet their needs.
The most cost effective water truck filling station uses the AquaTrack™ System. Why? AquaTrack™ is an internet and cloud-based system which means there is no computer to purchase or maintain, and no special software to load, to have access to your back office. The AquaTrack™ System offers all the bells and whistles you would expect of a premier system but at a budget-friendly cost. Check out all the features under the "Products" tab.
A truck fill site using the AquaFlow II™ Water Loading System, will allow payment to the water company by using our state-of-the-art RFID pre-paid card system. The AquaFlow II™ System is the only completely sealed, prepaid, water-card system currently available. Imagine! Constant cleaning of a card slot is NOT required. Re-valuing the customer's card may be done using an office encoder (by your customer service team) or an un-attended teller machine (UTM) placed in a secure location. Both revaluing options offer complete transaction logs for accountability and bookkeeping functions.
The AquaVendor™ System is a hybrid system designed to fuse the AquaTrack™ and AquaFlow II™ Systems. The site controller dispenses water using a customer's prepaid card. The customer's cards can be re-valued by a site manager. The site manager's card can be re-valued by the water company office over the internet. The site manager uses the site controller to update the site manager's card value. The site controller uses a cell-based router to access the internet as needed. This system is ideal where there are large distances between the loading station and the water company offices. South America and Africa have become the primary market for this system.
The QuarterMaster™ System is a coin/bill or token-based system, for those who wish to use money or tokens at the site. Unlike all other quarter/bill based systems, the QuarterMaster™ System is a true volume-based system as opposed to a time-based system. A set value starts the system and then a set volume is added per addition. The QuarterMaster™ System tracks and logs all volume and revenue received for each sale for accountability.
For more detailed information on each system, click on the "Products" link.
Bulk water sales. Truck Fill, pre-paid card, vending card, pipe stand, stand pipe, www.awwa.org, Water stand enclosures, water vending machine, Water truck, Distribution system, Pre-paid card systems, Internet based water systems, pin pad water systems, Revenue share water systems, Account based water system, Partner water system, water system hardware, Water system software, Installation, manufacture, USA based company, 14 years experience. Oil fracking. Gold plated customer service. Reliable.